Founded in 2016, The Marr-Anderson Family Foundation is inspired to serve and strengthen families and their communities. John and Rebecca Marr have Maine roots as part of their heritage and have been long time residents of Falmouth, Maine. They believe in the importance of compassion, determination and encouragement. Their family foundation is a continuation of their philanthropic path to serve in the areas of health, education and catastrophic events. The foundation is a family collaboration, which includes daughters, Stephanie, Andrea and Jennifer.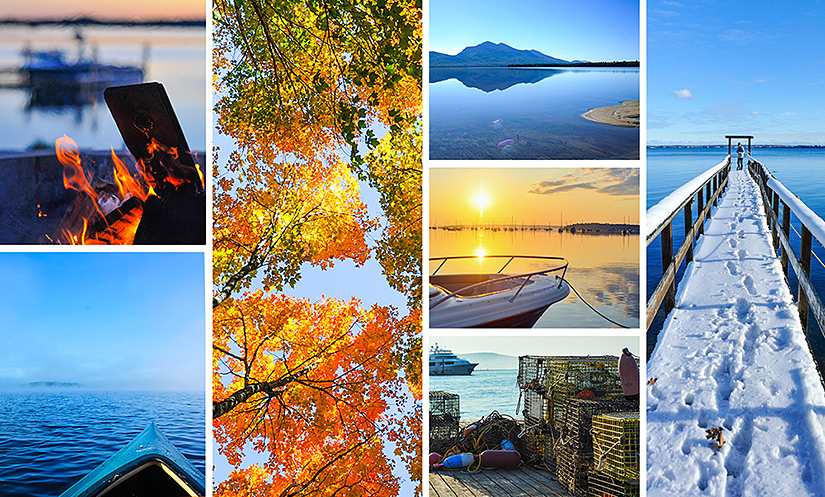 The Marr-Anderson Family Foundation's mission is to promote education, health and offer compassionate support during times of crisis.
In support of their mission, the Marr-Anderson Family Foundation provides philanthropic support to public charitable organizations for the purpose of encouraging education and health.
In addition, the Marr-Anderson Family Foundation offers encouragement for individuals to fulfill their dreams and provides philanthropic aid during difficult times when one's dreams may be put on hold.
The Marr-Anderson Family Foundation will fulfill its philanthropic vision by making contributions directly to public charitable organizations and by administering three individual grant programs. The individual grant programs will be focused on:
Providing scholarship support to qualified students in need.
Providing medical assistance to persons with life-threatening diseases or life changing disabilities.
Providing support to Maine residents who have experienced catastrophic life events, such as the death of a household member or the destruction of a home.
Rebecca L. Marr: President
Rebecca has been a stay at home mom who has been involved in real estate development. She is grateful to have had the opportunity to volunteer. She is passionate about dedicating time and resources to philanthropic organizations. Along her path, she has served the community as a general volunteer, event planner, committee chair, and board of director.
John S. Marr Jr: Treasurer
John's forty-year career has been as a software executive, he currently serves as Executive Chairperson for Tyler Technologies an S&P 500 company providing software mostly to the local government market. He has also been active in various other organizations including serving on the boards of Mercy Hospital and Cheverus High School.
Stephanie R. Marr: Vice President
Stephanie currently lives in Boston, MA where she works for the e-commerce retailer, Wayfair. Before joining Wayfair, Stephanie was a financial analyst and investor in New York City and received her MBA from Harvard Business School. She has fond memories of her childhood in Maine and is passionate about giving back to her community.
Andrea M. Casanueva: Vice President
Andrea currently works as the Director of Operations at Marr Group, Inc. She studied International Affairs with an emphasis in Latin America at the University of Colorado at Boulder. Through her studies and travels, she found a passion for helping developing nations and ailing communities, she has dedicated much of her philanthropic time to these areas. Andrea resides in her hometown of Falmouth, Maine with her husband, Emilio, and daughter, Nyla.
Jennifer M. LeBlanc: Vice President
Jennifer currently works as a Director of Finance at Tyler Technologies. Before joining Tyler, Jennifer worked in financial services in Boston and earned her B.A. in Business Economics from the University of California, Los Angeles. Jennifer has volunteered her time to many philanthropic organizations over the years, and has a passion for education and community development. She currently resides in Portland, ME with her husband, Nat, and son, Miles.